Tighten up your virtual facilitation with these lessons we learned in 2020.
Connection: Build ways to cultivate ambiance
1. Start each session with music. Curate a session playlist to ease participants and spark conversation. Check out our primo selection of music, created by BTCC's very own. 
2. Narrate the virtual check-in to create warmth. For example, say:
"Take this moment to park yourself in a comfortable place with the best wifi."
"Make sure you are aware of street cleaning AKA find a wall plug to charge your computer."
3. Bring participants back from breakout groups with music to lift up energy and share joy.
4. Ask participants to come off mute to bring their voices into the space. 
5. Invite participants to use video filters, virtual backgrounds, and reactions to celebrate mic drop moments. Here's one of our Zoom backgrounds [click on the image, then right-click (PC) or control-click (Mac) to save].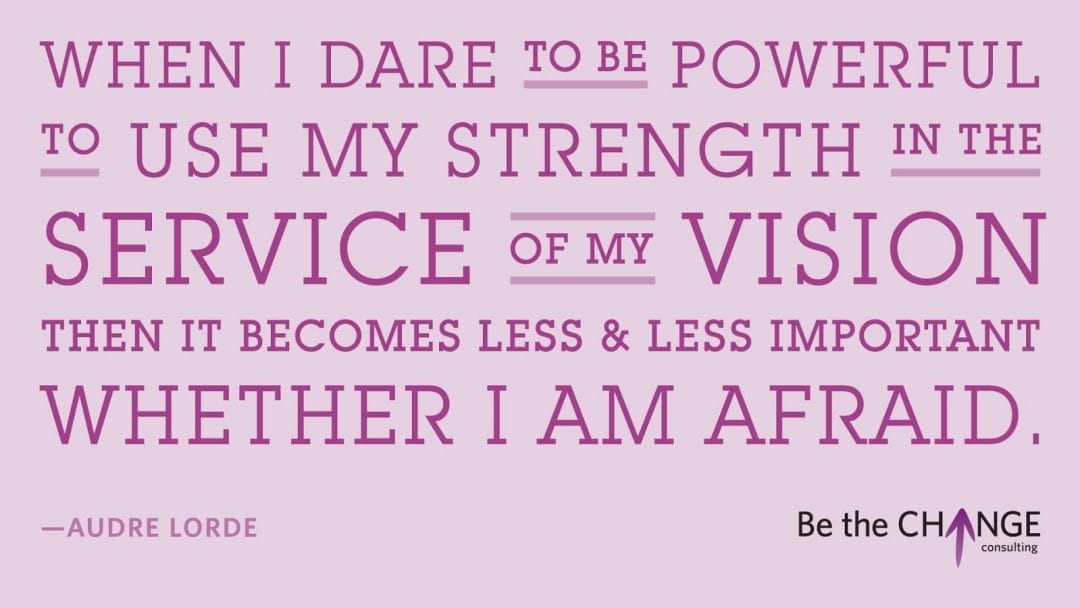 Or, browse more Zoom backgrounds by Be the Change Consulting, Audrey Chan, and artists affiliated with Just Seeds.
Inclusion: Make time to invite all voices in.
6. Incorporate closed captioning. (This is so important. Use the add-on from ZOOM or integrate a paid version like otter.ai)
7. Build in time to review Zoom features, recognizing that everyone's relationship to technology is different.
8. Facilitate a process to invite in audio-only participants. Ask participants to do the same in breakout sessions. You can say, "We would like to first invite the audio only participants to share first so we can bring everyone the space."
9. Take polls to gather feedback about the session..
10. Offer a few learning modalities during a session to support different learning styles.
Fun and Joy: Foster connection with icebreakers.
11. Freeze face is inevitable. Share your best freeze face, intentionally! Check out our best moments here.
12. Regardless of the session objectives, jump start with a quick game or icebreaker. For example, get people moving with Zoom-square high fives.
Or check out Clustergrams, from one of our curriculum boxes on critical thinking.
13. Pause, wave and acknowledge pets, parents, plants and wee ones who pop on screen.
14. Ask fun, thoughtful questions and invite folx to blast in the chat. Here are some of our go to's:
If your life was a movie title, what would it be?
If you could pick someone famous to be your Zoom co-host, who would it be?
If you had to choose between a fork or spoon to use for the rest of your life, what would it be and why?
15. Invite a few participants to share hidden talents after a session break. It's a guaranteed good time.
Balance: Build regular time to ground participants.
16. Plan and prioritize Zoom breaks in every session. Ask participants to take their eyes off the screen and to look outside when possible.
17. Allow time to pause and breathe when navigating challenging topics.
18. Allow time for participants to journal and reflect.
19. Be okay with silence.
20. Be kind to yourself. Virtual facilitation is a new art form and we are all navigating it together. #FailForward
Explore
Our Team
Read About Us