Is What Liberation Looks Like
Let's honor where
we came from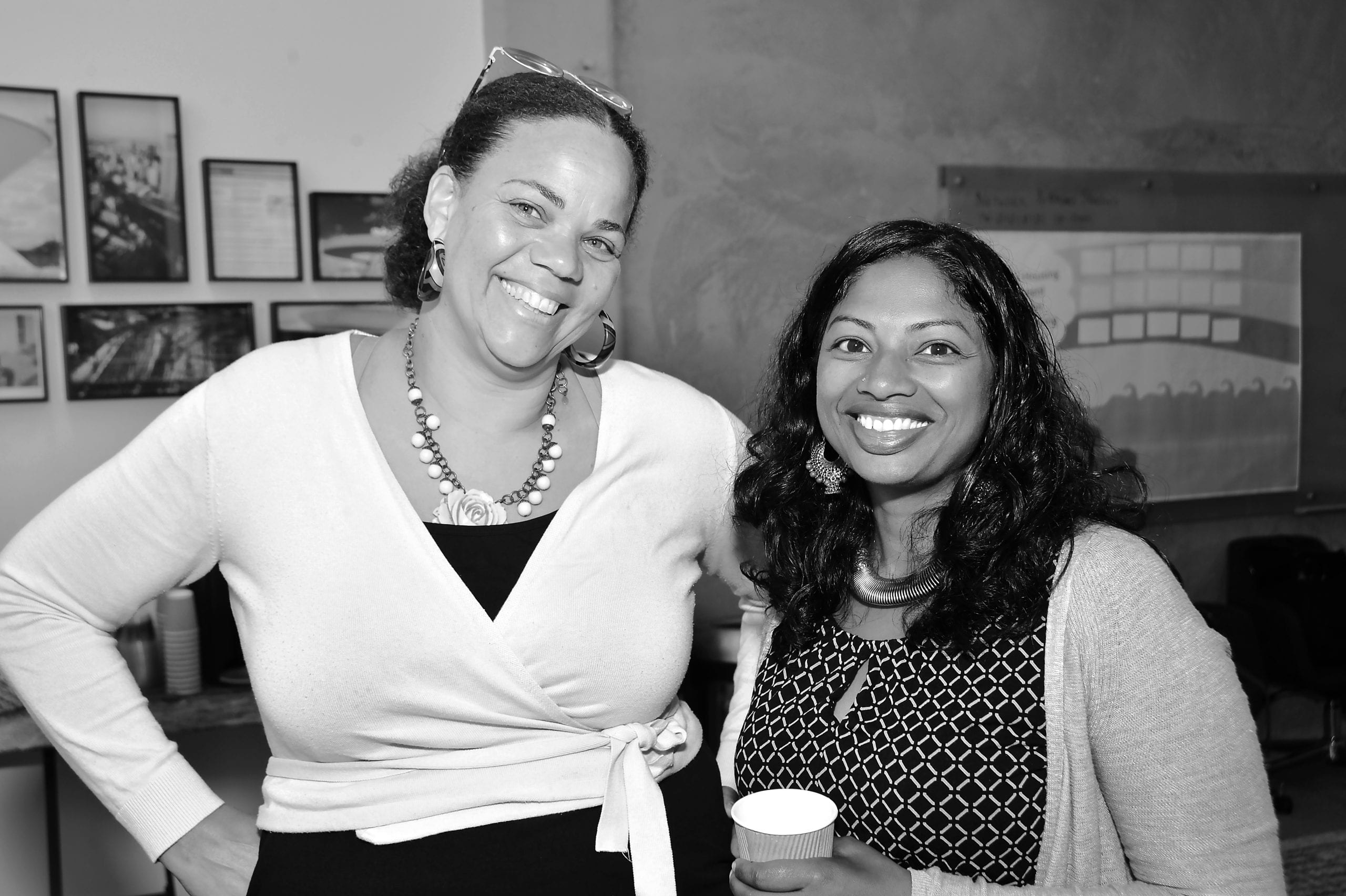 Be the Change Consulting is a women of color owned and operated company.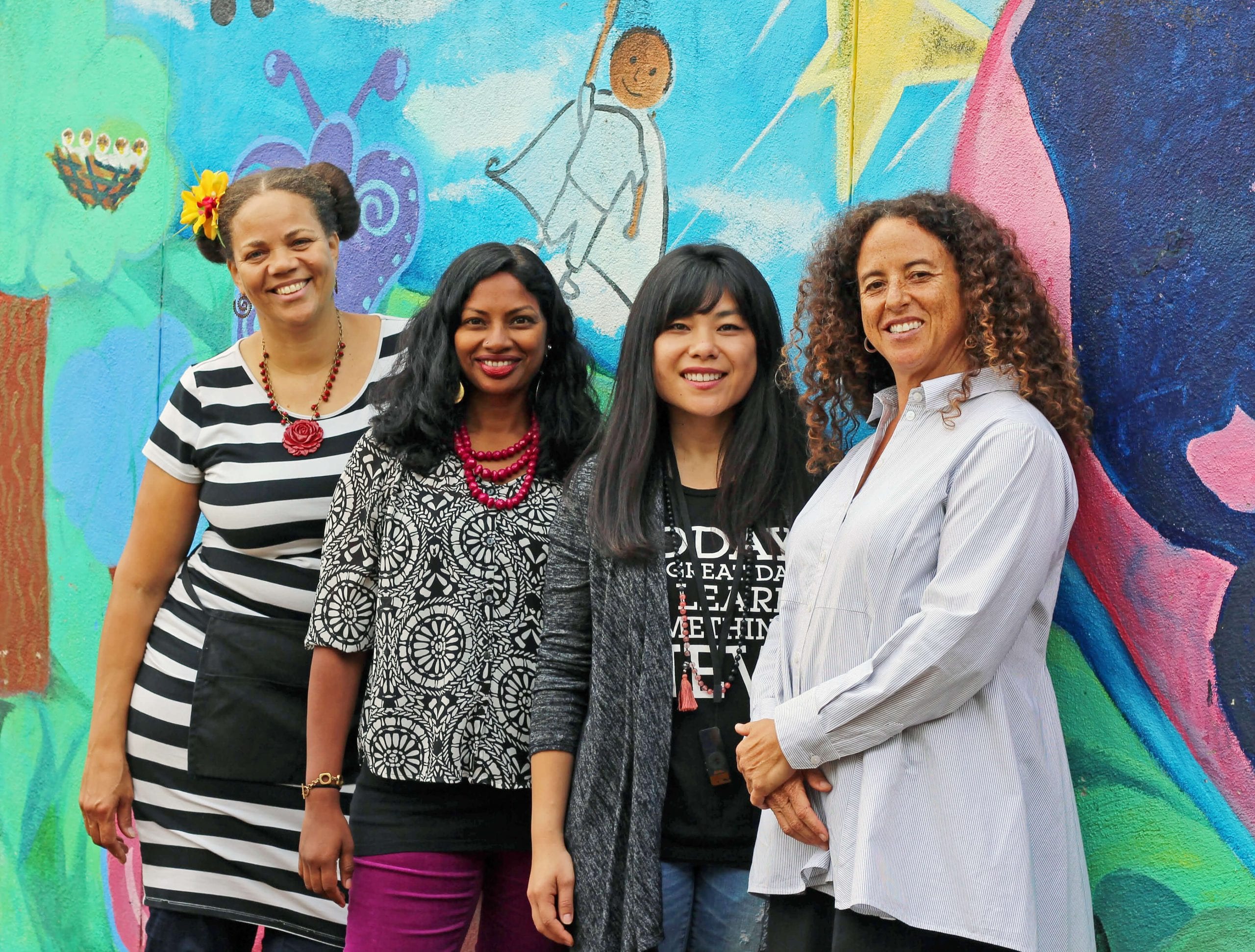 We specialize in equity & inclusion, youth development, organizational capacity building, and strategic planning. Rooted in Oakland, CA since 2012, Be the Change Consulting was sparked by the question- who are these systems working for?!
Sangita Kumar and Tanya Mayo wanted to build a freedom space. Be inclusive and accessible. Be the change we want to see… right now
Sangita Kumar, Principal & Founder had worked in government agencies, private and public sector organizations. Every environment had something in common – employees felt unappreciated and were rarely set up for success. Invisible rules seemed to be in place and she wondered how to dismantle them. Sangita pursued a degree in organizational development to understand design thinking, trauma & somatics to discover how systemic oppression shapes people, and professional coaching to explore what motivates change.
These modalities fueled by social justice ideology are how Be the Change was born.
Tanya Mayo, Owner & Director of  Strategic Growth had lived deeply in the world of art & activism with young people. She'd travelled with them internationally, mentored their entrepreneurship and led them to believe in their highest expression of self through artistic rigor. Working with young people in this way was nothing less than life changing. Tanya's passion for youth development is how Be the Change became experts in crafting tools for learning & growth. 
We've been actualizing these dreams with your teams, schools and organizations for 15+ years. Inviting your community to be the brightest expression of itself. To dismantle what's not working and reach your antirasism goals. Our consulting, coaching and training sessions are designed to get you there.
Be the change you always wanted to be.
Be the Change Consulting is the real deal. We create brave learning spaces and catalyze change.
Here's how:
Our process is intentional
We solve problems together
We teach by being and doing
We encourage cascading leadership
We combine theory with practice
We experiment and refine ideas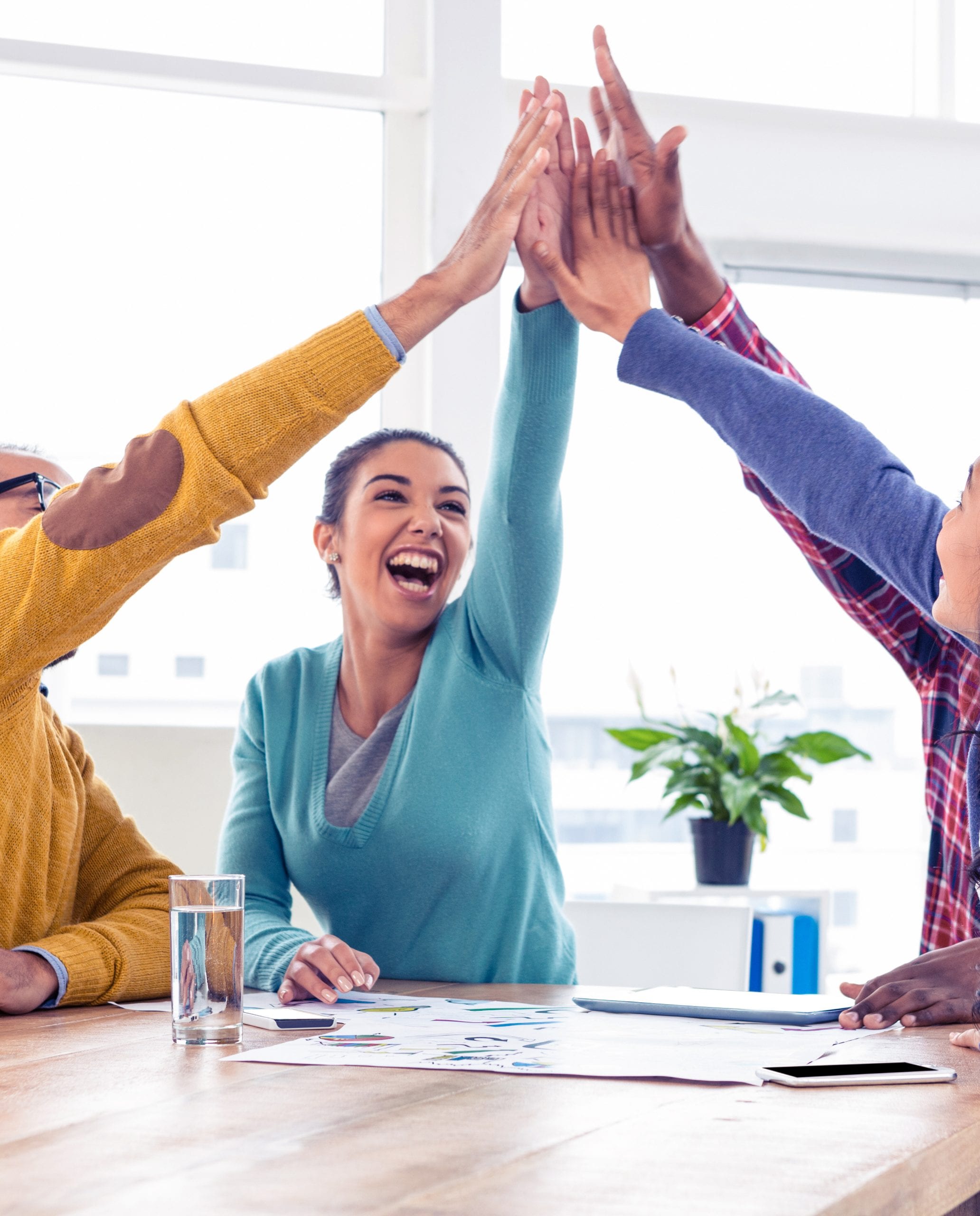 Finding the right team members has been key to the success of Be the Change Consulting.
Our consultants and full-time crew bring lived experiences across race, gender, ability, body-size and immigration status. We know these diverse perspectives make a stronger, more flexible, more capable, and better able to serve our clients.
Consultants, Coaches and Crew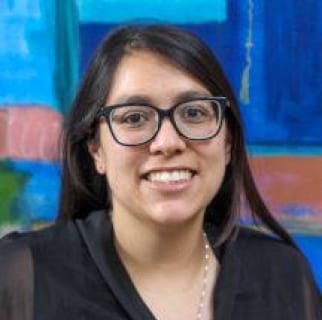 Amelia Lopez-Helm
HR/Operations Manager
Amelia Lopez-Helm (she/her) is the Interim Operations Manager for Be The Change Consulting, making sure the coordination of all we do happens in flow! She received her Bachelor of Arts Degree in Public Policy (2011) and Master's Degree in Public Policy (2012) from Mills College, Oakland. Amelia previously worked in local and state government offices and non-profit organizations developing and using her skills in project management, systems development, and communications. Amelia's speciality is attuning to client needs and synchronizing the Be the Change to meet them. She lives in Oakland on Ohlone land.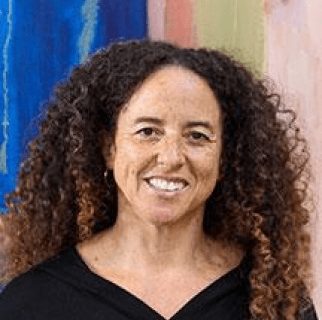 Aminta Steinbach
Director of Climate, Culture, & Equity
In her 20 years working with young people, Aminta has been a Program Coordinator, Youth Leadership Instructor and Program Director. Aminta majored in Community Studies, has studied Recreational Program Design and is a Certified Self Defense Instructor. Her areas of expertise as a capacity builder include Cultural Competency, Health and Safety Awareness and Community Building. Aminta is an enthusiastic cheerleader for her coaching clients, listens attentively, pays attention to details and acts as a compassionate guide through even the most difficult transitions. Aminta has a black belt in Kung Fu, and when not working you can usually find her kicking and punching her way to a more peaceful world.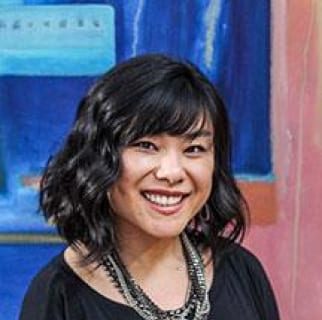 Fong Marcolongo
Vice President of Youth Development and Education
Fong's expertise resides in program design, staff development, youth development, and specializes in creating interactive visual frameworks for group collaboration and strategic visioning. Fong has over 10 years of working in the non-profit sector, where she served as a direct line staff, Site Coordinator, Program Director, and Curriculum Developer. Fong uses her graphic facilitation skills to lead participants in their process design using creativity to achieve fruitful outcomes. She studied Global Affairs at the University of San Francisco.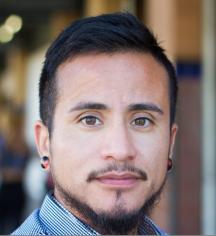 Jae Maldonado
Director of Business Development
Jae Maldonado is a people centric, strategic thinker, with over 15 years of demonstrated success in developing cross-sector programs that advance racial and gender equity. His unique experience as a transmasculine identified Latinx activist has enabled him to lead from the intersections of movements that center the experiences of those most impacted by institutional violence. In his role with Be The Change, Jae continues to draw from his extensive field experience to create spaces for self-care that support change agents with the physical, emotional, and mental strength to realize racial justice. Jae is a recipient of the 2017 Robert Wood Johnson Foundation Award for Health Equity and has a Masters Degree in Public Administration from Seton Hall University. In his free time Jae enjoys walking his dog snoopy and contemplating the revolution.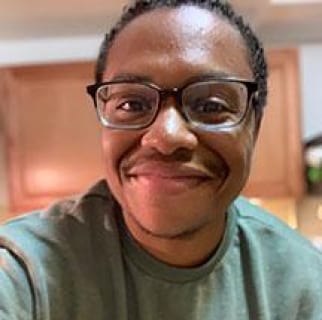 Lauren Martinez
Manager of Racial Justice, Equity, Diversity, and Inclusion Initiatives
Lauren Martinez has worn many hats in the field of education and youth development. They have specifically coached basketball for over five years for UCLA recreation department, taught chess in an after-school capacity, and now are currently working for Be the Change Consulting as their Racial Justice Equity, Diversity, and Inclusion Manager both the PM for the antiracist virtual public series and a facilitator for some of the offerings. They hold a BS in Psychology and Biology and are currently pursuing two master's degrees, a Master of Social Change and Master of Divinity at "the most progressive seminary in the United States," Starr King School for the Ministry in Berkeley, CA. Their intentions are to remind people, in particular youth of color, through spiritual embodiment practices that center a social justice healing lens of their internal power and inherent worth whilst expanding communities understanding of ways to counter oppression and live an authentic life.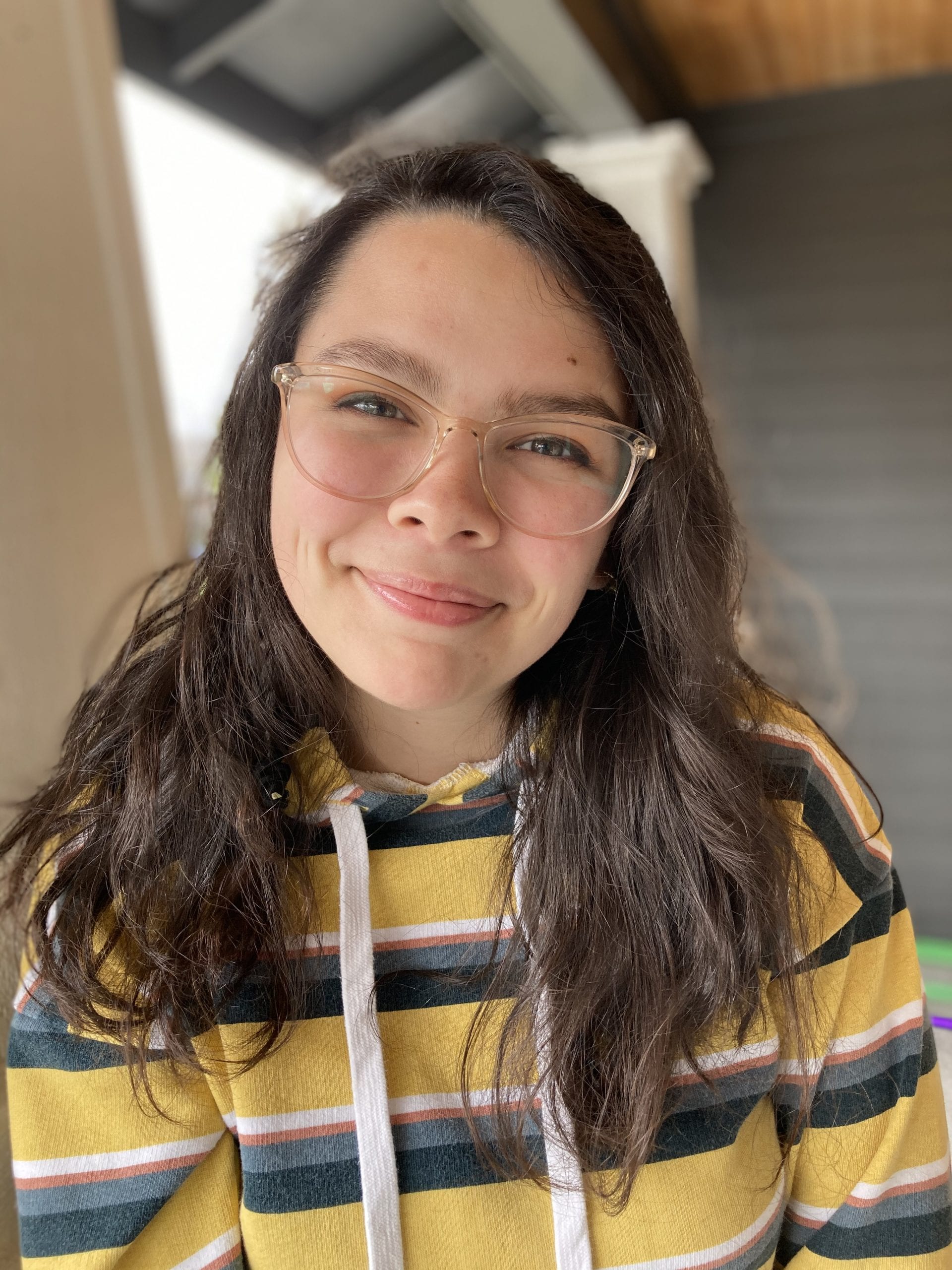 Makaena Durias
Production Engineer & ZOOM Host
Makaena joins Be The Change Consulting as a part time specialist in technology platforms like ZOOM and Google Apps. In her role, she ensures BTCC client's have a positive user experience during a training session and supports the needs of clients pre and post session. Her past experiences working at the Kindergarten Readiness Study at Oregon State and with Portland Parks & Recreation have influenced her commitment to working to improve the lives and educational opportunities of youth and individuals in underserved communities. She earned her Bachelor in Spanish and Philosophy from Oregon State University and currently lives in Corvallis, Oregon. She is also an avid writer and singer.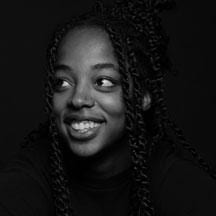 Naima Porter
ZOOM Host
Naima Porter is an art student from Los Angeles, California, who has been studying photography at Marymount Manhattan College in New York City for the past two years. After deciding to take a leave of absence from school due to COVID-19, Naima joined with BeThe Change Consulting as a Zoom Host to provide a successful and comfortable learning environment during training sessions. Naima spends most days utilizing her creativity through different art forms, tending to her garden, and spending time with loved ones.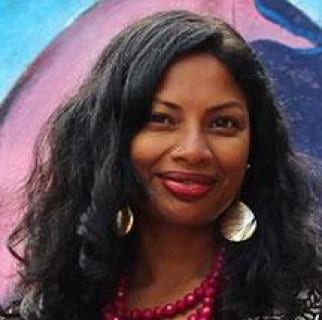 Sangita Kumar
Principal & Founder
Sangita Kumar is a results-based organizational development consultant and facilitator dedicated to the empowerment of individuals and our communities. Sangita's experience over the past 15 years ranges from coaching, professional development, strategic planning, program design, and curriculum development. Sangita holds a Masters Degree in Organizational Development, is a Certified Life Coach, and completed a two-year certification in Somatics and Trauma.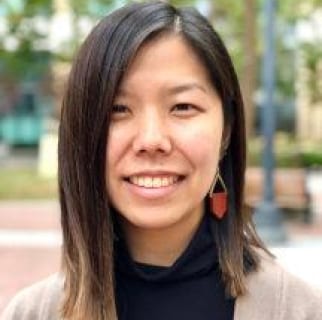 Shelley Kuang
Manager of Consulting and Training Initiatives
Shelley Kuang is a multigenre artist and organizer. Before joining Be the Change Consulting as a Production Assistant, Shelley has worked as an educator enacting student-led college access programming, advising a youth-led dance team, and facilitating behavioral and mental health education. Later, she honed her mixed-methods data collection, analytic and production skills while working with an evaluations research firm. She received her BA in Human Development from UC San Diego. Shelley is the Alumni-in-Residence with Emerging Arts Professionals SFBA and volunteers with the Asian Prisoner Support Committee.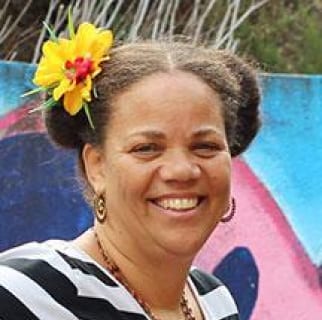 Tanya Mayo
Owner & Business Growth
Tanya Mayo (she/her) is the Chief Operating Officer at Be the Change Consulting. She's the former Director of Capacity Building at San Francisco's Department of Children, Youth and their Families. A certified professional coach, she draws from her vast experience in training, non-profit systems, and youth development to develop capacity-building pathways. Tanya has a rich background in multicultural education and art with 10+ years of teaching experience, deep-rooted work with diverse populations, and knowledge in organizational capacity-building. Her skills include strategic planning, program development, staff development, board retention, and fundraising. Tanya raises her brilliant kids in Oakland, CA on Ohlone land.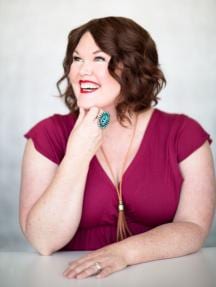 Allison Kenny
Trainer & Coach
Allison Kenny (she/her) is a Founding Member of Oakland Freedom Theater, a company that uses improvisation and diversity, equity, and inclusion frameworks to facilitate listening, resistance and social change. Allison is the Co-Founder of 
Spotlight: Girls
, a "Best for the World" certified B Corp and producer of 
Go Girls! Camp
. This award-winning program activates leadership and empowerment in girls and gender non-conforming kids through social emotional learning and the arts. Allison is a writer and coach, a fost/adopt mom of a biracial tween girl and an advocate for radical self and community care.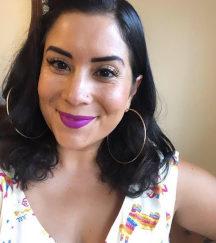 Anayvette Martinez
Trainer & Coach
Anayvette, co-founder and CEO of Programs & Communications of the Radical Monarchs, is a San Francisco native and child of Central American immigrants. Anayvette's varied interests in advocacy, community organizing and empowerment led her to pursue her undergraduate degree at the University of California Los Angeles and later, her Master's degree at San Francisco State University in Ethnic Studies. Over the past 15 years, she has developed and managed education, social justice, and gendered support programs focused on empowerment and safety for youth, families and their adult allies. Anayvette currently lives and loves in East Oakland with her two children.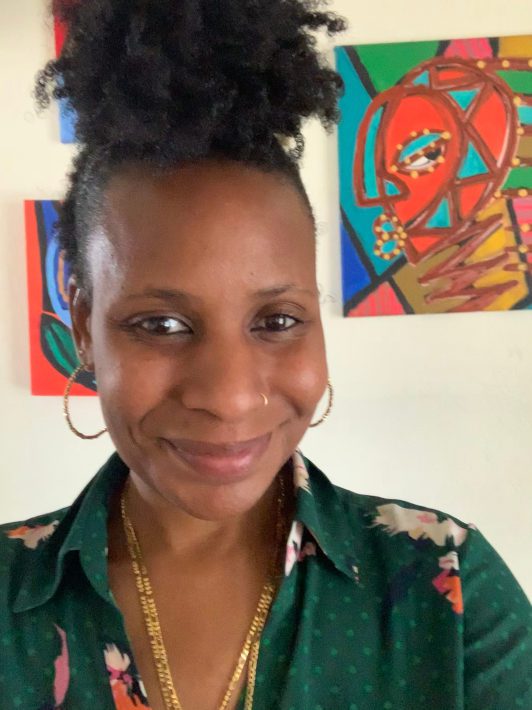 Ebony Johnson
Trainer & Coach
Ebony's path is grounded in the integrity of Spirit and guided by her Ancestors. Her calling is to be of service to those marginalized by the brutality of oppressive systems. As a Black woman, Ebony prioritizes her advocacy, organizing, teaching, consulting, and healing guidance work to uplift Black people and Black communities. In addition to supporting marginalized people to navigate, resist, and heal from structural violence; Ebony recognizes this work is incomplete without asserting methods of accountability for abusive systems. Her practice has always been accompanied by efforts to partner with those around her to develop and implement protocols of systemic accountability to address issues of bias and discrimination. A hallmark of Ebony's practice is challenging the status quo and inspiring people to initiate and create healthier ways of existing. Principles from the Black radical tradition like self-determination, intersectionality, collective empowerment, sovereignty, and love inform her perspective and guide her approach.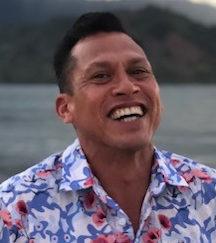 Ed Center
Trainer & Coach
Ed Center is passionate about ending poverty through education and equity. From running a student support center in the basement of Balboa High School, to leading philanthropic initiatives in education, his career has always focused on helping low-income students thrive. Ed excels in partnership development, guiding teams through change and growth, and supporting multi-faceted groups to focus on equity. He is an expert at helping organizations move from planning to action, and facilitating difficult conversations. Ed is in the current class of the Annie E Casey Foundation Children and Family Fellowship. Ed brings innovation, thoughtfulness and play to all who work with him. He plays and coaches soccer, is obsessive about watching raptor birds in the wild, and hosts an annual Spam cookoff competition. He lives with his husband and two sons in San Francisco.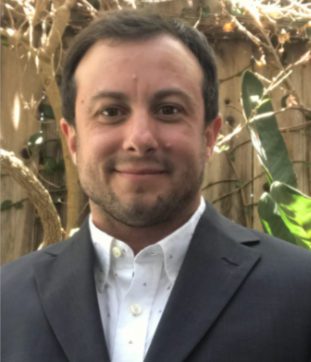 Enzo Patouhas
Research and Evaluation Specialist
Enzo Patouhas is a Research and Evaluation Specialist that leverages a background in behavioral science to help the customer understand and connect with their target population in a manner that yields actionable insights. With a special focus on the fields of health, personal care, and human performance Enzo is focused on uncovering insights that can propel a project forward.
Enzo is currently the Real World Data Manager at Red Cap Cloud. He is responsible for empowering research organizations to collect, integrate, analyze and share health data.
Enzo has served as a Research Scientist & Data Manager for Leidos, a global leader in information technology, engineering, and science. In this role, he is focused on helping the U.S. Navy understand how to improve the readiness and performance among its soldiers.
Prior to this role, Enzo was a Data Manager & Analyst for the University of California, San Francisco, Department of Medicine working closely with the university's Department of AIDS Prevention Studies Technology & Research think tank. While in this position, he helped with the development of innovative models of HIV care and treatment in order to quickly respond to the emerging needs of clients served by Ryan White HIV/AIDS Programs. Enzo has also designed the technology components of a novel hybrid sampling model used by the San Francisco Department of Public Health to reach hidden populations impacted by the HIV epidemic in Brazil.
Enzo received his Master's Degree in Human Development and Applied Psychology from New York University. He has been honored with awards in research and has published works in the Anals of Behavioral Medicine, a top tier medical journal.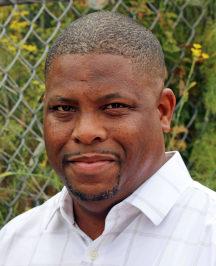 Franklin Hysten
Trainer & Coach
Franklin Hysten is committed to creating transformative experiences that strengthen youth and their communities. Drawing on 18 years of experience developing leaders in youth development, philanthropy and government -based organizations, he supports Be the Change Consulting's organizational consulting portfolio, which includes program design, logic modeling, and strategic planning for organizations state-wide. He also manages the youth development portfolio for high-school aged-youth, with a focus on restorative practices. His strong background in youth development has afforded him the opportunity to train and coach emerging non-profit professionals and share best practices with staff, managers and funders.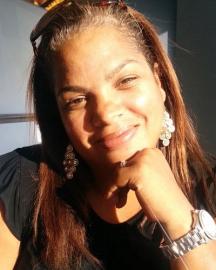 Jenjii Hysten
Trainer & Coach
Jenjii is an advocate, teacher, student, facilitator and a voice for the voiceless. In her 15+ years Jenjii has served as a Program Director, Executive Director, Dean of Students, Curriculum Designer. Jenjii holds a BA in Interdisciplinary-Studies-Urban Economic Development (UCB), is an Ordained Reverend, holds a Compass point ED certificate and is currently pursuing a Certified Life Coach certificate. As a coach Jenjii can quickly assess complex organizational issues and develop creative solutions to problems. She utilizes the power of metaphors and storytelling to connect program challenges to theoretical frameworks. Jenjii is a great cook and enjoys biking, reading and exploring new places with her husband and two sons.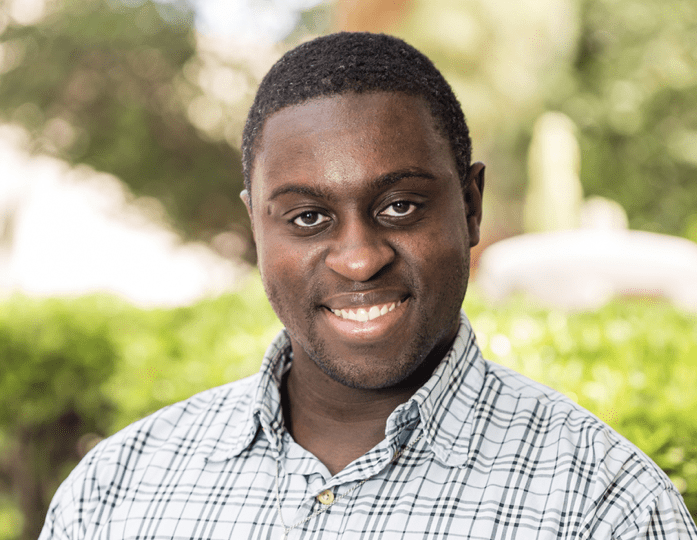 John W. Meade, Jr.
Trainer & Coach
John W. Meade, Jr. is an LGBTQ and HIV/AIDS prevention advocate with real-world public health experience including the designing and implementation of HIV prevention programming/community-led demonstration projects, nationwide HIV prevention strategic planning, and understanding the root causes of social determinants of health, which underpin health inequities and disparities. John currently serves as Senior Program Manager-Policy at AIDS Vaccine Advocacy Coalition (AVAC). John has acquired over 10 years of global public health experience, focusing on socio-contextual determinants of health including addressing health inequities and stigma among LGBTQIA+ communities of color, youth, women and sex workers. In his role as Senior Program Manager, John is responsible for building capacity of community leaders to advocate for policies that benefit their communities. He holds a B.A. in Cell and Molecular Biology from Connecticut College and a Master's degree in Public Health with a concentration in Socio-Contextual Determinants of Health from Rollins School of Public Health at Emory University.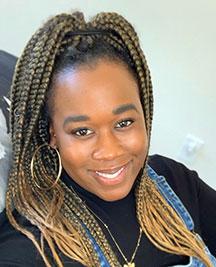 Lyn-Tise Jones
Trainer & Coach
Lyn-Tise Jones is a proud third-generation resident of San Francisco, California's Bayview Hunters Point district where she serves her community as the Director of Oceanview, Merced Heights, Ingleside Family Resource Center. She is a seasoned program director and exceptional community leader who is dedicated to the advancement of access and equality of underserved communities. She earned her Bachelor of Arts in Sociology & Mass Communications and Master of Arts degree in Leadership from Fisk University. Lyn-Tise specializes in building partnerships, supporting communities through learning and engagement, and advocating for others.  Her creativity, passion and ability to lead, motivate, and engage both small and large groups sets her apart from others. We are excited to have her be a part of the BTCC team working with many of our youth-focused and community-based organizations.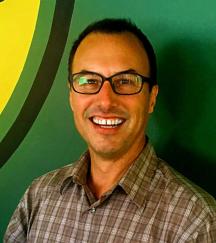 Oscar Wolters-Duran
Trainer & Coach
Oscar's vision as a capacity builder is to listen, understand and help build amazing youth-centered afterschool programs. Over the past 20 years Oscar has been an executive director, curriculum designer, coach and trainer. Oscar holds a BA in History from UC Berkeley. As a coach Oscar's areas of expertise include project-based learning, disguised learning, literacy, management and supervision, classroom management, and stress reduction. Oscar draws on his experiences as a bi-racial immigrant from Mexico and English language learner to champion social justice values and equitable program design. Oscar has been training in Capoeira for ten years, and wrote a children's book called Marina's Capoeira Countdown.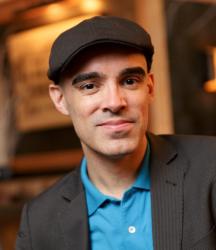 Ricardo Perez Gonzalez
Trainer & Coach
Ricardo Perez Gonzalez (he/him/she/her) is a new coach & trainer inside our "Becoming an Antiracist Organization" series. As an improvisational actor, award-winning playwright, tv writer for Netflix and equity consultant, Ricardo tells untold stories in service of racial healing. He brings humor, play and fierce passion to social justice work and splits his time between his stoop garden in NYC and his window garden in LA. Find him engaged in sparkling cocktail conversation with his cat and partner in Los Angeles on Tongva Land.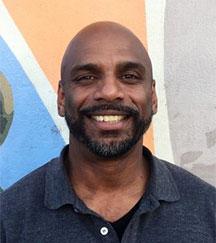 Rooben Morgan
Trainer & Coach
Rooben Morgan is a seasoned after-school educator, trainer, and coach with a home, jobs, and friends in the Bay Area. He has worked on curriculum building, namely for afterschool spaces to focus on SEL and individualized learning. He is also a fervent advocate of collective bargaining for afterschool staff, so they can rightfully receive appropriate wages, proper training, and fair representation. When not trying to impress no one with his non-existent dancing skills, he can be seen wandering amongst the woods, wearing a contemplative look, just breathing.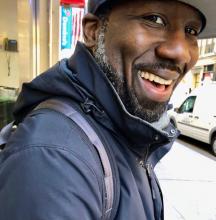 Russell G. Jones
Trainer & Coach
Russell G. Jones is a youth development expert, equity consultant, and an Audelco, Obie and SAG Award winning actor to boot. He is the founder of 
BLIND 
SPOT
, a campaign that facilitates cross-cultural dialogue and critical thinking so more of us can recognize and resist both internalized and systemic racial oppression. Most recently he was a series regular opposite Edie Falco in CBS' Tommy. In his twenty plus years in the NY Tri-State area, he has also served as a director, facilitator, moderator, and teaching artist creating multiple programs, workshops, and curriculum. He was an active member of LAByrinth Theater Company for over 20 years.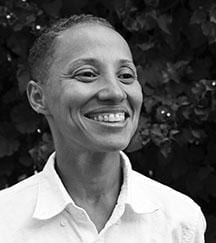 Serian Strauss
Trainer & Coach
Over the past 20 years, Serian has honed her facilitation skills in multiple industries with a focus on equity, social justice and team building. As a Coach, Facilitator and former classroom teacher, her passion lies in creating sustainable culture shifts within community that ultimately lead to connection and overall joy. Guided by love of experiential learning, she has a unique approach for creating courageous and playful learning spaces where challenging conversations can happen.When she is not brainstorming new ways to engage in difficult dialogue, she trains as a Martial Artist, gardens and tries new recipes. She has a Masters in Education UC Berkeley and is a certified life coach. She is also the co-director of the Self Defense program at Hand to Hand Kajukenbo Self Defense Center.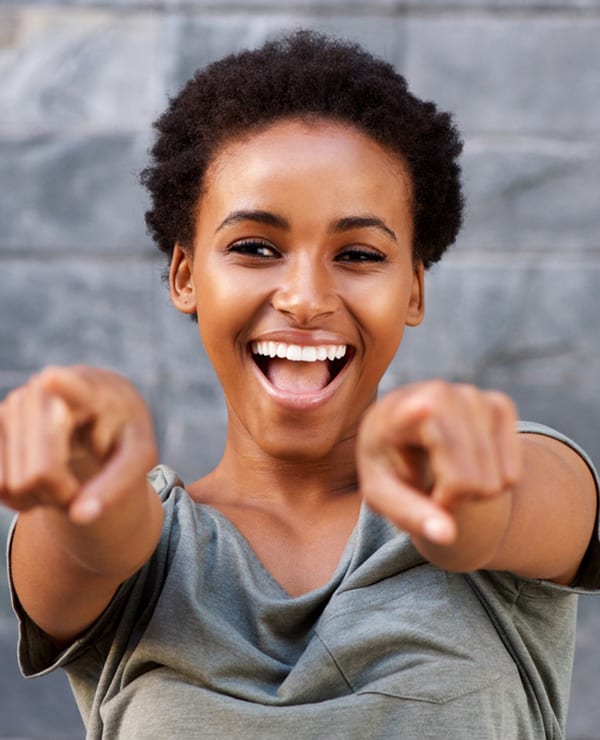 Let's Be the
Change Together
How does your team want to connect theory to practice?
Lisette Ostrander
Director of Education at Beyond Differences
Sarah Wan
Executive Director at CYC
Priscilla Parchia
Program Manager, Expanded Learning
Ay'Anna Moody
Director, Social Impact & Generation Thrive
Rodd Lee
Assistant General Manager, External Affairs
Erin Gutiérrez
Director of Learning & Development
Ariana Bayer
Manager of Family Programs
Carla Williams-Namboodiri
Profesora de Inglés y Humanidades, Escuela Bilingüe Internacional Middle School English and Humanities Teacher
Mei Ann Teo
Assoc Artistic Director, Director of New Work, Oregon Shakespeare Festival
What Folx Say
What folx (people of all genders) say about our work:
I am the Director of Education for Beyond Differences. I worked with Fong in the late summer/ fall of 2020. Fong coached me as I prepared to launch an educator cohort series in NYC and FL for close to 70 educators. My primary goals were to build an intentional learning community, support Read More
Lisette Ostrander
Director of Education at Beyond Differences
What Folx Say
What folx (people of all genders) say about our work:
When developing capacity for my team of 100+ staff, Be the Change Consulting is our go-to organization. Whether I need guidance for our newly hired direct service staff or non-profit veterans from our leadership team, I trust in BTCC to offer the groundwork to address all our needs. They Read More
Sarah Wan
Executive Director at CYC
What Folx Say
What folx (people of all genders) say about our work:
We have been using the Building Intentional Communities Curriculum for a decade now and continue to come back for more curriculum, more PD, and support. We have continued, renewed, and recommended BTCC's services because they are exactly what our communities need. Thoughtful, communal, Read More
Priscilla Parchia
Program Manager, Expanded Learning
What Folx Say
What folx (people of all genders) say about our work:
This year we were excited to partner with Be the Change Consulting, Hellman Foundation and the Walter & Elise Haas Senior Fund to launch a virtual training series just as the pandemic hit and the shelter in place order was announced. We wanted to offer relevant and responsive training and Read More
Ay'Anna Moody
Director, Social Impact & Generation Thrive
What Folx Say
What folx (people of all genders) say about our work:
Dynamic…diverse…engaging…extraordinary…innovative…inclusive. Those are just a few terms that describe Be the Change Consulting.
Their team of highly skilled professionals, exceptionally led by Sangita Kumar, assisted BART with extensive outreach and in-depth engagement with Read More
Rodd Lee
Assistant General Manager, External Affairs
What Folx Say
What folx (people of all genders) say about our work:
Be the Change Consulting has been a key partner over the years providing training and support that tends to both content expertise and humanizing processes. The workshops are engaging, thought-provoking, and grounded in the latest academic research, and I most appreciate that their facilitators Read More
Erin Gutiérrez
Director of Learning & Development
What Folx Say
What folx (people of all genders) say about our work:
Participating in Be The Change Consulting's Antiracism capacity building series has supported tremendous growth for me professionally through the development of an anti-racist perspective and actions, from big picture project goals and assessments all the way down to how our team opens Read More
Ariana Bayer
Manager of Family Programs
What Folx Say
What folx (people of all genders) say about our work:
Excellent and I attend a LOT of these training sessions. Well organized. Clear and courageous content.
What Folx Say
What folx (people of all genders) say about our work:
I really appreciated the hands on skills at the end of the session.
Very engaging and extremely informed – presented material in an accessible and interesting manner.
I would recommend at least 3 hours for this training.
What Folx Say
What folx (people of all genders) say about our work:
It's a different facilitation style that you have but I can see how it works. It's a much more human experience, rather than a student teacher discussion. I'm impressed.
Great Job.
What Folx Say
What folx (people of all genders) say about our work:
Thank you for demonstrating your passion: Be The Change; was evident. I appreciate the copy of the PP.
What Folx Say
What folx (people of all genders) say about our work:
I love this organization. Their curriculum is some of the best I've ever used! Tried and true.
What Folx Say
What folx (people of all genders) say about our work:
I adapted the Lemonade activity from your Ice Breakers and Team Builders to Build Social-Emotional Skills for my advisory yesterday. Used the watering pot like a spin the bottle. After saying something they wanted to wash away from the week, they sprinkled water onto the classroom plants. I ❤ Read More
Carla Williams-Namboodiri
Profesora de Inglés y Humanidades, Escuela Bilingüe Internacional Middle School English and Humanities Teacher
What Folx Say
What folx (people of all genders) say about our work:
I am taking away the way that capitalism and racism are inextricable in causing our micro and macro aggressions against each other. I'm sitting deeply with how the sense of urgency stems from perfectionism and also how it perpetuates how we treat each other as cogs in the wheel instead of Read More
Mei Ann Teo
Assoc Artistic Director, Director of New Work, Oregon Shakespeare Festival
What Folx Say
What folx (people of all genders) say about our work:
Appreciate y'all Aminta & Thomas! I wish we could combine our collective superpowers in facilitating.
What Folx Say
What folx (people of all genders) say about our work:
It was really helpful to have to say the actual words. Because it highlighted an issue that could have easily been glossed over- Thank you group.
What Folx Say
What folx (people of all genders) say about our work:
Thank you all for an amazing learning experience.
What Folx Say
What folx (people of all genders) say about our work:
Thank you so much. These strategies are really helpful and actionable!!
What Folx Say
What folx (people of all genders) say about our work:
Thank you for this extremely enriching experience!
What Folx Say
What folx (people of all genders) say about our work:
Thank you for a great session. This has been really informative and helpful.
What Folx Say
What folx (people of all genders) say about our work:
Thanks y'all. I am leading a capacity building cohort of 49 orgs. I am definitely going to share your info with them and explore with the foundation partners funding options for this work. Thank you!!!!! Love all of it 🙂
What Folx Say
What folx (people of all genders) say about our work:
Facilitating techniques are great. They are great!
Our monthly newsletter inspires change.
Are you ready to be the change?